What Good UI & UX Does to your Online Business #FroogalforGrowth
Welcome to Froogal University! Where you can find everything that you are looking for to kick start your business or scale your existing business.
This week, we have conducted our first webinar with Mr. Rashid Ansari, Founder and Director of Design & Strategy, Noor Inc and Peri Naga Mithra, Growth Manager for Froogal. Rashid and his team worked with more than 150+ brands across the globe. Some of the notable brands are Apple, Aptronix, Pizza Hut, Red Tag, Disney, Star Wars etc The topic for the webinar was "The Impact of UI & UX Design on your E-Commerce Business & How it can Make or Break your Business." Here is what we have learnt during the webinar.
There is a difference between UI & UX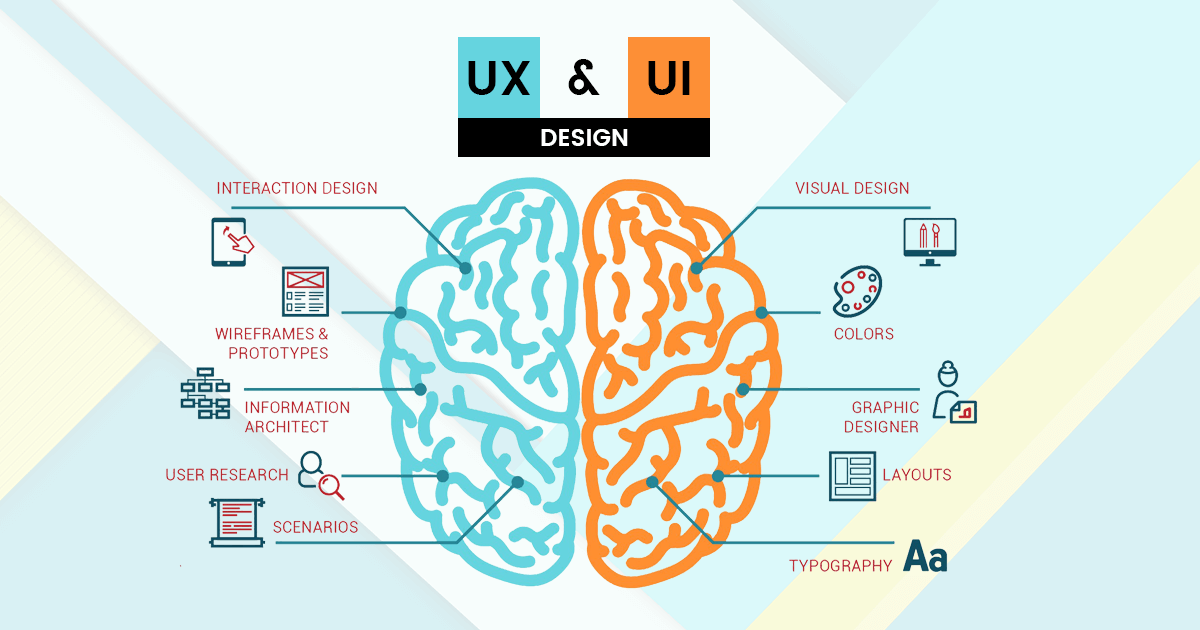 UX design is all about how it works and how it feels, while UI design is all about how it looks. UX design can be briefly described as the strategy & plan that defines how a product / website works, feels and what it does. UI design on the other hand is how brands want to represent themselves online. The colors, the font, designs, how to showcase the products. Therefore, a good design is a seamless & meaningful fusion between UX Design & UI Design. When UX is designed keeping UI considerations in mind and vice versa, the result is quite evident & natural.
Let's take an example:  Building a home in a way perfectly sums up the concept of UX and UI Design.  An Architect plans each aspect of the house in terms of the layout, form & function to fulfill the home owner's needs  & also creates new experiences the homeowner would feel good emotionally and practically.
The UX Designer is just like the Architect
The Interior Designer works closely with the Architect on each aspect,  Materials, Sizes, Look & Feel  & also various other delightful experiences by carefully considering the home owners' preferences, taste and needs. 
The UI Designer is just like the Interior Designer. 
A home with Good architecture with bad interior design fails,  & good interior design cannot make up for bad architecture. A website or app with great UX and bad UI would fail  and a website or app with great UI and bad UX will fail too. Both must compliment each other.
 What works for one, may not work for your brand
More often than not, brands when starting their business online make these mistakes that lead them to failure.
Blindly following what bigger players in the industry are doing.

Focusing only on visually pleasing UI while completely ignoring the UX.

Thinking faster & lesser is always better. 

Timing and current market situation is given importance.

Not understanding user behavior and expectations.

No focusing on storytelling and other key communication touch points.

Seamless sync between digital and offline.

Focusing first on cart / checkout speed / abandonment factors  ( which is vital ) but that is Step 2, Step 1 to get them to the cart.
According to Rashid, the view of UX & UI cannot be thought of as an available buffet of flows, customer journeys and elements that we can pick and build the experience from. User Experiences need to be custom built for each brand, product or service. Each brand, product or service needs to carve out the brand story, positioning and the key differentiation.
Answer these questions before you start
Before you hire a UI & UX designer, as a business owner you need to be in a position to answer these questions.
What are the goals of the business?

Who am I serving with this design and How? ( Target audience, demographics, devices )

Does the product or service solve a problem? ( Is it a need or a want, are other solutions similar?

What do you want the user to feel, experience.

How do you define a "transaction" ( Trust is a transaction, aspiration is, desire is, buying is, spreading the word is, bookmarking is, even smiling is ) 

Is this an extension of the offline experience, a new digital only experience or both together.
Everyone must be involved
Quite often, when designing a website, only the top management of the organization are involved. However, for a highly functional and efficient website, taking inputs from every department of the organization is a must as every department has key information they hold that could add value. The middle and lower level management are often the ones who connect with the customer on a day to day basis. Therefore taking inputs from across the organization can lead to a thoughtful and highly functional e-commerce business.
Create a Meaningful Customer Experience
Business must always aim to create customer experiences that are meaningful, reliable and relatable. They be achieved through
Research, Evaluation & Validation

of the data, markets and audience.

Empathy

– understand what users feel, expect, need and want and the problems they face and the solutions that we offer.

Creative investigation

& by asking the right questions, 

Being Sincere

in owning up and understanding problems and understanding the differentiation ( of our product or service )

Desired brand Positioning & storytelling.
UI & UX can gain trust of the consumer
UI Design is broadly the visual representation, feel and the first touch point of the experience. We all have been told not to judge a book by its cover right. That rule never applies to UI Design. People will always judge a product or service based on it's design.  In our words, UI design in a way acts like a protector of the UX design. People appreciate great UX design, only when they first like UI Design.
Studies have shown time and again that good design often ignites a sense of trust and bad design results in frustrations / loss of trust & loss of respect for the product. So We have to take UI Design very very seriously.
Users today are exposed to very well designed apps for free, this increases a subconscious level of design standard in their minds. People expect great visual design yet that is easy to understand / navigate through.
If you have any questions regarding getting you business online talk to one of our experts at Froogal today or write to us at [email protected] . Our team at Froogal have experience enabling e-commerce solutions and also marketplace frameworks for multiple brands in different industries. We also have been extensively using standard e-commerce frameworks such as Magento, Shopify and Woo Commerce to build tailor made custom solutions and custom integrations to scale your business seamlessly.
That's it for the webinar! Stay tuned to Froogal University for more webinar on topics that would benefit your business in numerous ways! Follow us on Instagram, Facebook and LinkedIn today!
Liked what you read? Like, Share and Follow Froogal! 
Looking to take your brand to the next level with increased revenue, customer loyalty and brand growth? Contact us below and tell us what you need!